Jodi Picoult and Jennifer Finney Boylan
Conference Speakers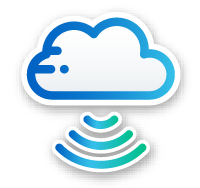 Digital Experience
---
Jodi Picoult is the New York Times-bestselling author of 28 novels, including "Wish You Were Here," "Small Great Things," "Leaving Time," and "My Sister's Keeper," and the young adult novels "Between the Lines" and "Off the Page" with daughter Samantha van Leer. Picoult's books have been translated into 34 languages in 35 countries, and several of her novels have been adapted for television and film.
Picoult is the recipient of many awards, including the New England Bookseller Award for Fiction, the Alex Award from the Young Adult Library Services Association, a lifetime achievement award for mainstream fiction from the Romance Writers of America, the New Hampshire Literary Award for Outstanding Literary Merit, and the Sarah Josepha Hale Award. She holds honorary doctor of letters degrees from Dartmouth College and University of New Haven. She resides in New Hampshire.

Jennifer Finney Boylan is the bestselling author of more than a dozen books. She is the inaugural Anna Quindlen Writer-in-Residence at Barnard College of Columbia University and a 2022–2023 Fellow at Harvard University's Radcliffe Institute for Advanced Study. An advocate for human rights, Boylan is a trustee of PEN America, and for many years was the national co-chair of GLAAD. She was also a contributing opinion writer for The New York Times. Boylan lives in New York City and Belgrade Lakes, Maine, with her wife and children.
Picoult and Boylan will discuss "Mad Honey," available October 2022, a riveting novel of suspense, an unforgettable love story, and a moving and powerful exploration of the secrets we keep and the risks we take to become ourselves. Picoult says: "Mad Honey" has all of the things: alternating narratives, suspense, courtroom drama, and a love story at its core. It's about authenticity, identity, and it explores the secrets we keep and the risks we take in order to become our true selves."
SPONSOR
---