ALA President's Program 
Sunday, June 26, 3:30pm – 5:30pm
Panelists:
ALA President Patricia "Patty" Wong, Moderator (left)
Top row (left to right):
Jane Park

Christina Soontornvat
Bottom row (left to right):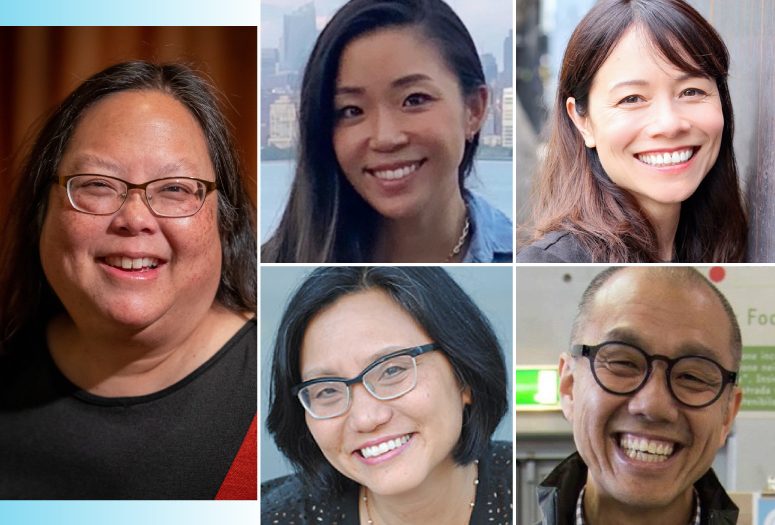 A Panel Session:  Advancing the Asian American Story:
A Conversation with Publishers, Literacy Advocates, and Storytellers
---
Join ALA President Patricia "Patty" Wong and a special group of award-winning authors, publishers, and literacy advocates, as they discuss new ways to tell Asian American stories, how to get books into the hands of readers, and community building.
---
Participants:
Patricia "Patty" Wong – ALA President
Patricia "Patty" Wong is the first Asian American to serve as president of the American Library Association (ALA). Her term began July 2021 and closes at the adjournment of the 2022 Annual Conference. Wong has been an active ALA member for 37 years. She is a member of the Freedom to Read Foundation and, as an ALA Executive Board member, has worked with the association's Intellectual Freedom Committee, Committee on Legislation, and the Conference Committee.
She is city librarian for the Santa Clara (Calif.) City Library. She has worked as a school librarian, children's librarian, cataloger, and special librarian, as well as held leadership roles in public libraries. Her work in managing change, equity and diversity, youth development, developing joint ventures and collaborations between public libraries and community agencies, and fundraising has been published in a number of journals, conference proceedings, and edited collections. Wong also is the recipient of several awards, including the 2012 ALA Equality Award, CALA Distinguished Service Award (2014), and Member of the Year, California Library Association (2012).
She is also adjunct faculty for the iSchool at San Jose State University where she has taught hundreds of students to serve young people and write grants to benefit local and regional communities—and make the world a better place.
---
Jane Park
Jane Park is a child of immigrants from Korea who arrived in the United States in 1968. She currently serves as senior content strategist for Google Kids & Families, where she works with a team to open the world to children and provide them with useful, fun, and enriching experiences. Park previously served as director of Too Small to Fail, the early childhood initiative of the Clinton Foundation, where she led national partnerships with corporations, nonprofit organizations, and associations to provide families with tools and resources to help their children thrive, starting at birth.
Park was previously associate director of content in the Education, Research, and Outreach department at Sesame Workshop, the nonprofit organization behind "Sesame Street." She has written numerous parent- and caregiver-focused publications on promoting high-quality early learning experiences, as well as resources to support children and families through challenging situations such as military deployment, natural disasters, and economic and food insecurity.
Park holds an M.A. in developmental psychology from Teachers College, Columbia University, and a B.A. in communications from the University of California at San Diego.
---
Linda Sue Park
Linda Sue Park is the author of many books for young readers, including the 2002 Newbery Medal winner, "A Single Shard" and the New York Times bestseller, "A Long Walk to Water." Her most recent work is "The One Thing You'd Save," a collection of linked poems. The daughter of Korean immigrants, Park serves on the advisory boards of We Need Diverse Books and the Rabbit hOle children's literature museum project. She also created the website kiBooka.com, a listing of kids' books by Korean Americans and Korean diaspora creators.
Park knows  that she will never be able to read every great book ever written, but she keeps trying anyway. Visit her website at www.lindasuepark.com.
Philip Lee
Philip Lee is co-founder and publisher of READERS to EATERS, with a mission to promote food literacy through stories about our diverse food cultures. Lee also co-founded Lee & Low Books. Publishers Weekly in April named him and his late partner Tom Low among "the book business's top 25 change-makers of the past 25 years." A Hong Kong native, he immigrated to Los Angeles when he started high school. He got his start in publishing working at U.C. Berkeley's college bookstore. He lives in San Francisco with his wife and author June Jo Lee.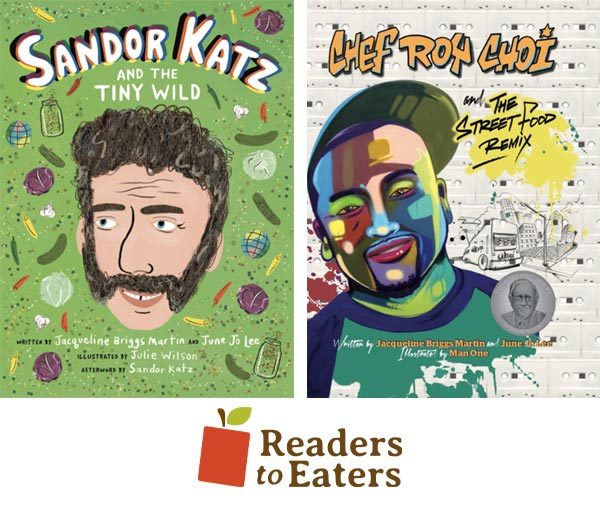 Christina Soontornvat
Christina Soontornvat is the award-winning author of more than a dozen books for children of all ages. Her latest novel, "The Last Mapmaker," was published by Candlewick Press. Her picture books include "The Ramble Shamble Children," illustrated by Caldecott Medal honoree Lauren Castillo, and "Simon at the Art Museum," illustrated by Christine Davenier. Soontornvat is also the author of the "Diary of an Ice Princess" chapter book series. Her recent works include the middle-grade fantasy, "A Wish in the Dark," named a 2021 Newbery Honor Book and chosen as "Best Book of the Year" by The Washington Post and the School Library Journal, and "All Thirteen: The Incredible Cave Rescue of the Thai Boys' Soccer Team," which received the 2021 Kirkus Prize for Young People's Literature and was also named a 2021 Newbery Honor Book.