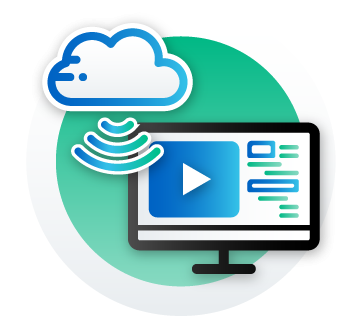 NEW at the Annual Conference!
The Digital Experience
Can't join us in Washington, DC?
Register to attend the Digital Experience!
 
Enjoy a selection of specially curated main stage, education, and News You Can Use sessions that will be live-streamed directly from Washington, D.C., to wherever you are. 
It's easy, get comfy in your learning space at home, log in, and select the sessions you want to view during each time slot.
---
Register and you'll have access to more than 70 sessions. Included are:
4  Main Stage sessions
2 Virtual Speakers
 43  Education sessions
13  News You Can Use sessions
9 ALA Governance Meetings
---
Your ALA Annual Digital Experience includes a curated selection of LIVE main stage and educational sessions over the conference dates. Registration also includes access to these sessions, on-demand through August 31, 2022.
Registration is Closed.
---
*All Full Conference registrants will have access to the Digital Experience sessions. To view the sessions, you will log in to the Conference Scheduler using your registration email and confirmation number.  Select the session you want to view and click the Live Stream button to watch. Enjoy! 
Speaker Sessions included in the Digital Experience 
---
Schedule-at-a-Glance
Times listed in Eastern Time.
Subject to change as details are confirmed.
Friday, June 24
4:00pm — 5:30pm (ET)
---
LIVE Opening General Session 
4:00pm - 5:30pm
Saturday, June 25
9:00am — 5:00pm (ET)
---
MORNING
---
Session Block 1
9:00am — 10:00am
---
Session Block 2
11:00am - 12:00pm
---
AFTERNOON
---
Session Block 3
1:00pm — 2:00pm
---
Session Block 4
2:30pm — 3:30pm
---
Session Block 5
4:00pm — 5:00pm
MORNING
---
Session Block 6
9:00am — 10:00am
---
Session Block 7
11:00am — 12:00pm
---
AFTERNOON
---
Session Block 8
1:00pm — 2:00pm
---
Session Block 9
2:30pm — 3:30pm
---
LIVE ALA Awards and President Program
3:30pm — 5:30pm
MORNING
---
Session Block 10
9:00am — 10:00am
---
Session Block 11
10:30am — 11:30am
AFTERNOON
---
Session Block 12
1:00pm — 2:00pm
---
Session Block 13
2:30pm — 3:30pm
---
Session Block 14
4:00pm — 5:00pm